WITH THE MAGICAL AMBIENCE OF FAIRY LIGHTS TREES
Home decor is our passion, and fairy lights our tools of trade.
Unlike Elves, we operate all year round, bringing a sense of magic and happiness everywhere we deliver.
If you love all things bright & shiny, you came to the right place.

Make Your Home Cozy this Winter
Turn your home into a compliment magnet with these beautiful LED fairy light trees.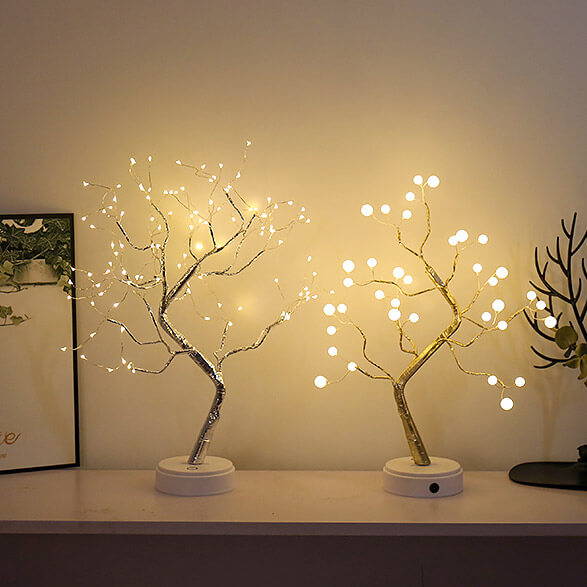 Decorate with Fairy Lights
Imagine relaxing at home next to this bonsai inspired fairy lights tree lamp.
The soft glow of the fairy lights lamp turns even the grey days into serene experience right at your home.
Brighten up your home and lift your spirits with these 18" LED trees embellished with 108 LED crystal-like blossom petals (powered by batteries or USB).
Make them fit perfectly even into the smallest nook or mantle thanks to fully adjustable branches.
Magic with a touch of your fingertip.
A birthday fast approaching or are you already looking for Valentine's gift inspiration?
Give someone the delight of unboxing our fairy lights tree and let them enjoy the magic of seeing it come to life.
Fairy Lights Tree makes a perfect gift for a friend, daughter, grandma or a friendly neighbor.
With a price that's hard to resist, you don't need to feel guilty about treating yourself too! It's the season of giving in the end!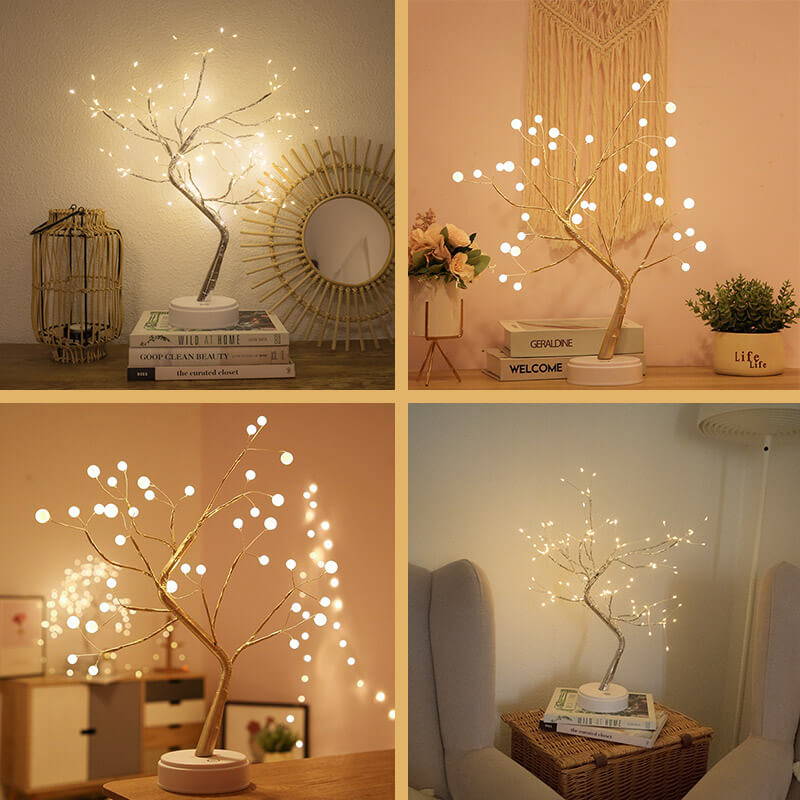 Latest from Fairy Lights Diaries
Home of The Fairy Lights Tree
Decorating with fairy lights just became a lot more fun! With our Fairy Lights Trees you can create soft ambiance in any room of your home and add a touch of personality even to the most plain living room or bedroom. Designed to perfectly compliment any interior, and to keep all fairy lights enthusiasts happy, the tree is perfectly adjustable so you can fit it even in the smallest corners of your room. These tree with white or gold LED lights are as much fun as you can have outside the Christmas season, but they make also a wonderful gift during the festive period.
With their delicate lights and bendable wire branches, our Fairy Lights Trees are subtle way to add a bit of magic to your home. They are easy to decorate with, and most importantly add a soft magical light accent to any room. Whether they're used for a special occasions or as a replacement of your night lamp, they brighten up your home and lift the spirits for anyone who looks at them.